Join us on Saturday, June 24 for our 2nd Annual Antiques Appraisal with Leonard Auction!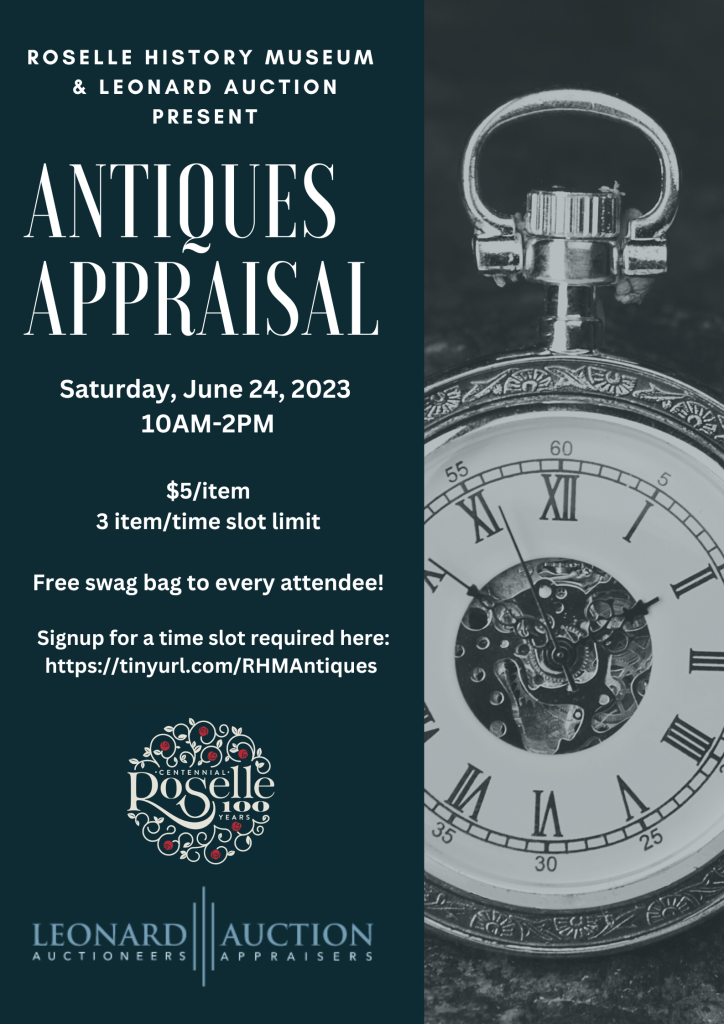 Signup is required in advance here: https://tinyurl.com/RHMAntiques
The Roselle History Museum is OPEN! Stop in today and see our new Centennial room and explore two buildings of Roselle artifacts and stories!
Wednesday – Saturday: 10 – 2 (by appointment, please call ahead)
Sunday: 2 -4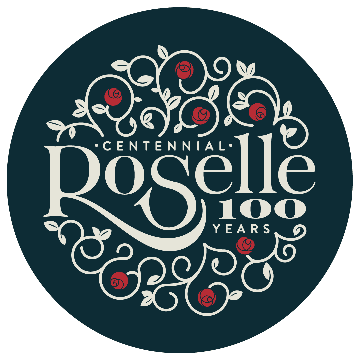 2022 marked the Centennial Celebration of Roselle! The RHM has hosted some exciting events throughout the year including the Antique Appraisal, Settler's Picnic, and Halloween Hunt. We thank the community for their support in 2022!
Hours:
The Roselle History Museum is a campus comprised of
three historic buildings focusing on the
local history of Roselle, Illinois.